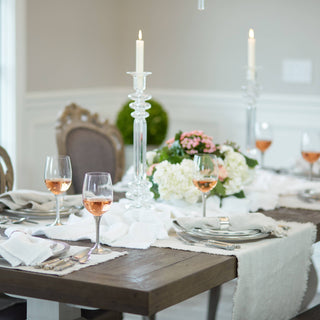 Your Kitchen Deserves to be Beautiful
and you will want to invite others to your table
Kitchen Consulting Services
Whether an architect or interior designer, you know a custom kitchen can't just look beautiful — it needs to include premier tools for cooking and dining enjoyment. At La Cuisine, we make selection and procurement easy, so you can delight your customers without adding another set of tasks to your plate. 
We respect that your expertise is design. Our passion is cooking and entertaining. Partnering means your clients receive the best of both worlds. Shopping for the kitchen and dining room will never get easier.
La Cuisine has a team of professionals prepared to be your ally. We are highly skilled in quality cookware, dinnerware and kitchen tools and are poised to curate a top collection for your clients based on their cooking preferences, product values and the home's style and design features. 
Schedule an appointment today to define your clients' needs and we'll make recommendations that will remind them of your amazing taste for design and superior kitchen and dining goods. The best part is you're maximizing your time and money, while supporting a fellow, local small business. In the end, your clients can easily add to their favorites after your job is done.
Custom Subcontracting Services, Delivery & Site Installation are available.
Are you a new homeowner looking for guidance, but not working with a designer?  You are equally welcome to schedule an appointment or stop by and we'll help guide your selections to best meet your preferences.
"I could not be happier..."
★★★★★
I contacted Tina to help stock my new kitchen. She met with me at my house and helped me put together a list of items I needed. Tina and her team delivered and set up my entire kitchen. I could not be happier with my purchases. Love the fact that I was able to shop local and find everything I needed. - L. Lawrence